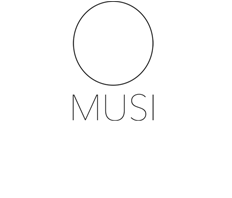 Know the tree by its fruit.
#creativeconsulting #technicalsupport #companies #freelancers #artists #laboratories.
0musi ("zeromusi") is a partnership between three freelancer
that links their synergies for providing
high rapid solutions
in the visual, sound and manufacturing fields.
The consumer will be supported with brand identification, as well
as the planning, fulfillment and presentation of the product service
thanks to our qualified team of
designers, illustrators, graphic designers, programmers, photographers,
printers, directors, musicians, technicians, marketing analysts.
We guarantee
knowledge, competence, cost-effectiveness
both in creative and commercial aspects.
Our agency carries out its creative activity also with companies and privates which seek a mere
Technical Support
for an identified project.
ART DIRECTION
GRAPHIC
WEB DESIGN
BRAND IDENTITY
ADV
LOOK BOOK
PACKAGING
SHOWS
Francesco Palmisano, is an art director based in Milan with a focus in fashion and advertisement. He moved to Milan in his early 20's and soon after distinguished a name for originality and creativity winning many competitions. His professional career is conditioned when he was introduced to Felice Perini, a man with whom he shared the same legacy and through who he entered the world of fashion advertising. Francesco became Felice's right-hand at FM studio and they worked closely together for 7 years developing art/ad campaigns, fashion shows, media planning and a series of projects for a wide range of Luxury brands. During these years he collaborated with Etro, Patrizia Pepe, Calzedonia, Edizioni Condè Nast, Luxury box, McCann Erickson, Regione Lombardia. Now he works also for MilanoUnica as the graphic director of the Trend Area.
FASHION DESIGN
CONCEPT
TRENDS/COLORS/MATERIALS
ILLUSTRATION/RENDER
TECHNICAL
FITTING
STYLING
Caterina Roppo is a Milan based fashion designer and wearable artist. She has been discovered and awarded at Modidea Fashion Awards 2009, where she organized a show event to present her first collection. For some time Caterina worked for well known fashion companies until she started her own business - a fashion consulting studio, developing ideas for brands such as Carlo Pignatelli, Oscar Tiye, Patrizia Pepe, Individuals, Brosis, Jadise. For SS14 she launched her first collection under her creative direction: SAPO for Jadise. A luxury women collection of accessories and clothing. Caterina excels in designing and developing contemporary and technically challenging forms. She has a strong technical knowledge of fabrics and garment construction. Caterina is passionate about art and photography and she also works as an illustrator and graphic designer, using transparency, lace and special textiles. Now she works also for MilanoUnica as the style department's director of the Trend Area.
SOUND
PRODUCTION
POST-PRODUCTION
MIX&MASTERING
SOUND DESIGNER
MUSIC CONSULTANT
LIVE/DJ SET
Damiano Cappe', musicians composer and audio engineer based in Milan. At 7 he begins classic guitar studies until graduation at Conservatorio with highest marks. Begins playing in different tours and concerts getting international awards. Continues studying in Jazz Armony, then moves to University D.A.M.S. in Bologna where he also played as a guitarist in several bands and approaching Electronic Music with some Synth, Machines and Samplers. This lead him in early 2000's to a record produced by Planet Funk for which he also does guitars at Bass Recording Studio in Florence. Continues his Master degrees in Audio Engineer, Professional Pro Tools Recording and Pro Tools Meets Classic at S.A.E. in Milan. Worked as musician and Audio Engineer at A.D.C. Group, in the making of several movies soundtracks. Currently works for several labels and recording studios as a Producer and Audio Engineer.

#GRAPHIC #WEB #PHOTO #FASHIONDESIGN #STYLING #ILLUSTRATION #SOUND

PARTNERS

Paola Bissey / Francesco Briganti / Enzo Casucci / Ubaldo Leporale / Andrea Sichinolfi

CLIENT HISTORY

Brioni, Calzedonia, Cappucci, Carlo Pignatelli, Cerruti, Diesel, Etro, Individuals, Kiko, New York Industries, La Perla, Oscar Tiye, Oxs, Parosh, Patrizia Pepe, Pirelli, Puma, Reebok, Trussardi, Jadise, Asks, Dmagazine, Dollhouse, Macy's, MilanoUnica, Primary, Saks 5thAv, Telegraph, Theory, Tod's, Woolrich, Dazed, Deutcht, Label, Spoon, Surface, Muse, Glamour Russia, MarieClaire America, Vogue Italia, Vogue India, Uomo Vogue, Soon, Trace, Tush, Vibe.